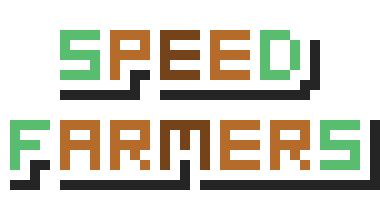 Speed Farmers
A downloadable game for Windows
Info
---
Speed farmers is a game where you need to farm as fast as you can.
You hire some land to farm on, but the taxes keep rising.
Try to survive as long as you can!


Download
---
The version with the most gameplay in it is Speed Farmers alpha v0.3.2. The engine test is an experimental version including new textures and infinite terrain generation, but no implemented gameplay features. Only windows is currently supported in the old version but I plan to support mac/linux too.
Discussion
---
You can create a thread on the discussion board for problems/help/ideas or more.

Current features
---
Day/night cycle
Nice 6x6 pixel art
30 custom sound effects (10 x 3 variants)
Grow crops and grass (only wheat atm)
Sell crops
Farm stuff
Day counter
Buy stuff
Pay taxes
More upgrades
More crops
More items
Controller support
Local co-op
Main menu
Use your own poop as a fertilizer
Future features
---
More upgrades
More crops
Save system
etc
Download
Click download now to get access to the following files:
Speed Farmers alpha v0.3.2
8 MB
Speed Farmers engine test v4
5 MB